ALL OF OUR PROPERTIES HAVE GROUND FLOOR UNITS, 365 DAY ACCESS,
MONTH TO MONTH LEASES, LIGHTED AND FENCED, 24 HOUR SURVEILLANCE, DRIVE UP UNITS AND RESIDENT MANAGERS.
ALL SITES ARE INSULATED CONCRETE CONSTRUCTION AND HAVE FIREWALLS.
WE OFFER CLIMATE CONTROLLED UNITS AT LAKEWOOD MINI STORAGE.
BUSINESS RETAIL & OFFICE SPACE AND OUTSIDE STORAGE FOR BOATS,TRAILERS, CAMPERS & AUTOS AT MORGRAN MINI WAREHOUSES.


WE HAVE UNITS FROM 5 X 10, 5 X15, 10 X 10, 10 X 15, 10 X 20 TO 10 X 30'S. SIZES
TO FIT ANY NEED. UNITS ARE LIGHTED FOR YOUR CONVENIENCE. STORAGE
FOR BUSINESSES, CONTRACTORS, RECREATION AND PERSONAL PROPERTY.

CALL US TODAY FOR ALL OF OUR AWESOME SPECIALS!

WE HAVE THE LOWEST GUARANTEED PRICES AND FEES OF ALL AND ANY
COMPETITOR. DON'T BE FOOLED BY THE DOLLAR FOR THE FIRST MONTH BAIT
AND HOOK. YOU WILL SAVE MONEY WITH US GUARANTEED !!!!

We accept Mastercard, Visa and Discover.

"DON'T NEED TO SHOP AROUND WE GOT THE LOWEST PRICES IN TOWN. "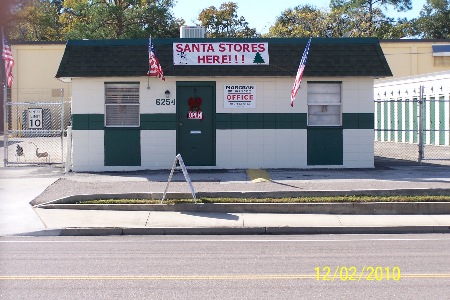 COMMERCIAL BENEFITS

Contractors - Give your business room for growth. You can store tools, equipment and files you don't need right now. We can help with year round storage.

Distributors and Salesmen - Our convenient locations makes us an obvious home for sales kits, samples and orders.

Retailers - Store your excess inventory or even seasonal displays.

RESIDENTIAL BENEFITS

Apartment / Condo Dwellers - Make extra roome on your home, storing extra belongings.

Homeowners - For out of season equipment like boats, bikes, lawn equipment.

People on the Move - Relocating or in between places, temporary assignments or change in family lifestyle.

WHAT SIZE DO YOU NEED?

5 x 10 - Can hold items from studio or small one bedroom apartment.

10 X 10 - Can hold items from a 1 or 2 bedroom aptartment.

10 X 20 - Can hold items from a 3 or 4 bedroom apartment or house.

10 X 30 - Can hold items from a 4 or 5 bedroom house and garage items.